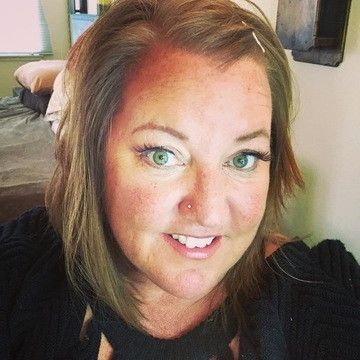 If you were lucky enough to watch the 2021 WGI Virtual Season Solo Prelims last weekend on FLO Marching you know what I am about to say, our community is incredibly smart and resilient!!
In the words of Tim Gunn from "Project Runway", we have all learned how to "make it work" given every unique situation we may still find ourselves in after dealing with this crazy pandemic for almost a full year.   After the initial shock of cancellations, life on Zoom, and schools being shut down, our community has continually shown how to keep moving forward despite all of the obstacles. 
When watching all of the talented soloists this past weekend, the one thing that stood out was how much people "made it work" even when it came down to WHERE they chose to film their virtual performance.  
There were performances filmed in some traditional spaces like gymnasiums, stages, arenas, band rooms, and parks. But there were also clarinet soloists performing in their living rooms, percussionists playing marimbas in their local library, and a flag soloist performing his heart out under a bridge while traffic zoomed by.  Nothing is going to stop our performers!
This past week we dealt with an enormous winter storm that swept through most of the country and what did some of our community do?  They went outside to film their solo IN THE SNOW!!  Our performers are so resilient.
One of the most fun performances to watch was the young man who decided to put an entire "mini-production" together as if it was a regular guard show.  He had a mini tarp covering with a printed design on it, a chair as a prop, and he even had on a costume to show his character.  How brilliant he was to think outside the box and give us a full production in light of the restrictions and obstacles we have all faced recently.   The show must go on!
Next up will be the group performances in the weeks ahead, get your popcorn ready to watch some pageantry again!  
Some groups have been rehearsing in person since July and others are still quarantined away and have been learning virtually for almost a year.  No matter what the situation, these directors, parents, and instructors are "making it work" by ensuring their performers have a safe place to belong, a pageantry "home", and a way to keep our activity moving forward. 
Anyone with a social media account can already see that new technologies are being used to record marching arts performances.  People are using film editing, audio editing, drones, and cool camera effects.  The proverbial seal has been cracked and creativity is flowing in places that are unchartered territory for our entire activity. 
Five or ten years from now, there is no doubt that we will all look back on this crazy time as a rebirth of sorts, not just through our personal growth but for our activity as a whole.  Soak in all of the possibilities and continue to go beyond what you ever thought was possible, you are doing it!   
While this has undeniably been a challenging time for many reasons, there is a small light glimmering at the end of our "tunnel"… see what I did there?
Try to enjoy this unique time, push your competitive fears aside, and celebrate the exploration!!
---
Rosie Queen is a color guard lifer and creative writer who currently resides in Huntington Beach, CA. Rosie has been blessed to be deeply involved in the marching arts since 1983. Rosie is obsessed with her dogs, color guard/marching band, national parks, and traveling.