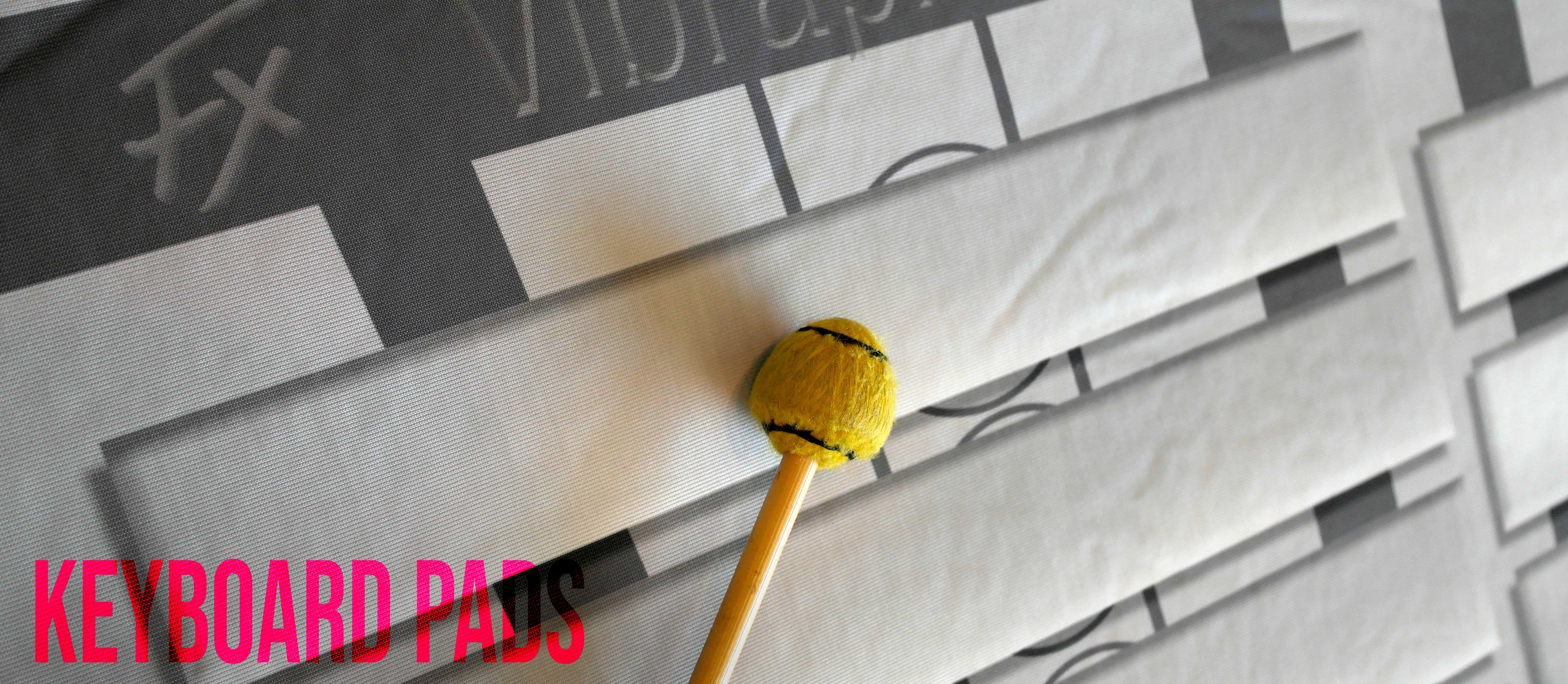 Full scale keyboards with accurate bar dimensions, bar spacing, and upper manual overlap for 3 Octave Vibraphone, 3.5 Octave Xylophone, 4.3 Octave Marimba, 4.6 Octave Marimba, and 5.0 Octave Marimba
Features:
- Integrated resonator graphics to help define playing areas.
- Bar shadowing creates depth perception and a more realistic playing sensation.
- Natural wood & metal texture look to the keys.
- Printed on a non-glare fabric, not vinyl. Our specialized fabric has characteristics of both vinyl and fabric giving you the durability of vinyl with the print vibrancy and light weight of a fabric.
- Lightweight and easily transportable between home and rehearsal. Fabric does not kink when folded
- Optional 1/4" foam backed pad allows for additional stability while still recreating the contact feel you expect from playing an actual instrument.
- Custom graphic option allows you to team brand for your program.
---
---
Keypboard Pad Pricing
---
WITHOUT PADDING
| | |
| --- | --- |
| 3 Octave Vibraphone | $34.00 |
| 3.5 Octave Xylophone | $30.00 |
| 4.3 Octave Marimba | $58.50 |
| 4.6 Octave Marimba | $65.00 |
| 5 Octave Marimba | $70.00 |
---
WITH PADDING
| | |
| --- | --- |
| 3 Octave Vibraphone | $93.00 |
| 3.5 Octave Xylophone | $81.50 |
| 4.3 Octave Marimba | $149.50 |
| 4.6 Octave Marimba | $176.00 |
| 5 Octave Marimba | $180.00 |
Customization fee is an additional $100